Live 3.0 is a contact center solution and comprehensive customer communication tool that provides a superior solution for improving customer relations and adapts to the needs of all industries and organizations.
The ASEE company presented the latest version of its communication platform and CRM tool – Live 3.0. This advanced version builds upon 30 years of expertise, providing businesses with a solution that enhances customer relationships through improved communication and meticulous interaction monitoring.
---
Three Decades of Expertise
Live 3.0, a platform developed exclusively by a Croatian team of expert programmers, introduces groundbreaking technological and functional innovations that offer numerous advantages to its users. Irrespective of the industry or organization size, Live 3.0 is meticulously designed to cater to all requirements and enhance the user experience, particularly in the realm of communication, both direct and indirect.
"Our goal with the new communication platform is to empower clients with a comprehensive suite of functionalities and features tailored to their unique business models. The implementation of the Live 3.0 system empowers organizations to achieve an exceptional user experience, enhance client interactions, and attain sustained success in the market. With Live 3.0, our focus is on people - our dedicated team behind the product's development, our clients, managers, and agents who utilize this tool, as well as the market we collaborate with. We firmly believe that it is people who make the pivotal difference in creating a meaningful and result-driven system." emphasized Dominik Galinec, Director of ASEE's Contact Center and CRM Solutions Department.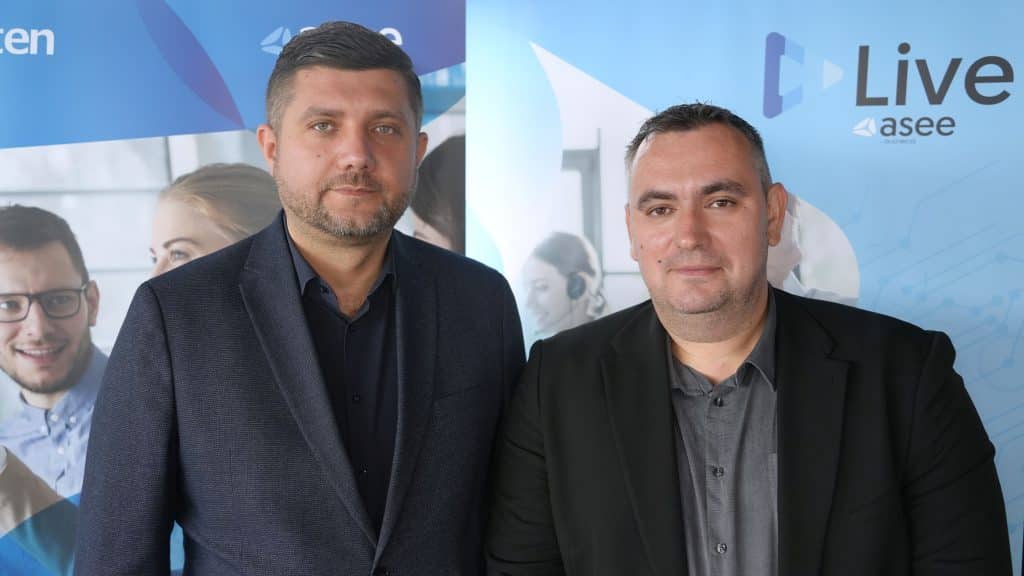 The latest iteration of Live 3.0 retains the most valuable elements from previous versions, leveraging the wealth of experience acquired through three decades of collaboration with clients. Simultaneously, it introduces a host of new features and capabilities that empower users to stay current with evolving technologies and customer communication preferences.
Significant emphasis has been placed on enhancing the user interface, which has undergone a refreshing transformation to facilitate seamless workflows for contact center agents. By providing a user-friendly environment, Live 3.0 ensures an enhanced customer experience by enabling quicker access to relevant information, resulting in reduced response times and efficient issue resolution.
---
Transforming Customer Experiences Through New Technologies
Live 3.0 introduces a pivotal breakthrough by integrating artificial intelligence (AI) and machine learning. Recognizing the increasing demand for intelligent assistants and chatbots, this latest version empowers customers to harness the potential of AI technology. Complying fully with GDPR, the system securely manages a vast array of user data, utilizing new tools to deliver contextual content during user interactions. It also highlights key moments for clients to maximize their impact in sales, acquisition, service, or retention processes.
With Live 3.0, a unique interface caters to all communication channels, eliminating the need for third-party software installations or local installations. This comprehensive system seamlessly supports diverse business processes arising from user interactions, fostering an efficient and streamlined environment.
The Live 3.0 communication platform represents a new era in customer relations, combining experience, innovation, and the latest technologies to give customers competitive advantages.
Implementing the Live 3.0 system empowers organizations to attain a superior user experience, enhance client interactions, and secure long-term success in the market.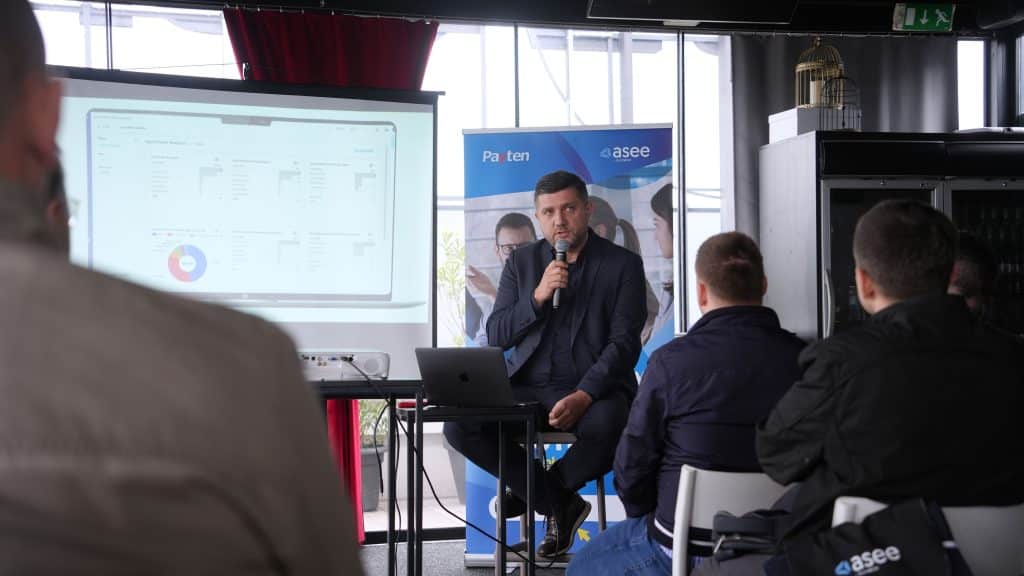 Shaping the Future
Additionally, it's worth mentioning that ASEE stands as one of the prominent IT companies in Europe, specializing in developing and implementing their own software solutions. With a comprehensive range of ICT solutions spanning diverse industry verticals such as finance, payments, public administration, and telecommunications, ASEE's offerings extend to payment-related products and services branded as Payten. Operating across 23 countries, the ASEE Group boasts a global workforce of over 3,800 talented professionals.
Learn more about how the Live product family can help you support and improve your customer experience strategy.