You have high expectations that every customer will be so delighted with their visit to your store or website that they will be eager to return and make further purchases or, even better, turn all of their friends into loyal customers. According to the study, 96% of customers feel that customer experience is crucial for company loyalty. In addition, the truth is that you can't tell how customers truly feel about your company, their customer experience, or their chance of becoming repeat customers, even just by looking at sales data. A customer experience CX survey is the only way to learn the answer.
You can measure your company's success in engaging customers by using a customer experience survey. You can track customer satisfaction through surveys, identify issue areas, and implement adjustments to enhance your customers' entire experience. However, creating an effective survey requires careful planning, smart design, and an understanding of your goals.
But what is a customer experience survey and how do you design it? We'll go over all you should know about in this article:
What is a customer experience CX survey?
Why is customer experience survey so important?
Top 8 tips for designing customer experience CX survey questions
Conclusion
What is a customer experience CX survey?
A customer experience survey is a questionnaire used to learn more about the CX by getting feedback from customers. A company often uses it to analyze its performance and identify areas for improvement in order to improve or maintain excellent customer experience.
You can record customer's emotions using a customer experience survey, which is based on their interactions with numerous businesses during their customer journey. However, you must map the customer journey in order to determine the key customer touchpoints for your customers. This requires comprehensive customer experience management.
Structured data and open-ended questions are examined in a customer experience CX survey. Data and customer feedback can help you define the general customer experience of your brand, enhance customer satisfaction, and increase the number of loyal customers. The formation of precise and valuable insights is the most crucial part of analyzing customer experience survey data. While some professionally created survey templates may work, it's always ideal to understand the elements of a great design. Effective market research delves deeply into the experiences of specific customers. Live allows you to analyze and use AI to predict business trends so you make data-backed decisions.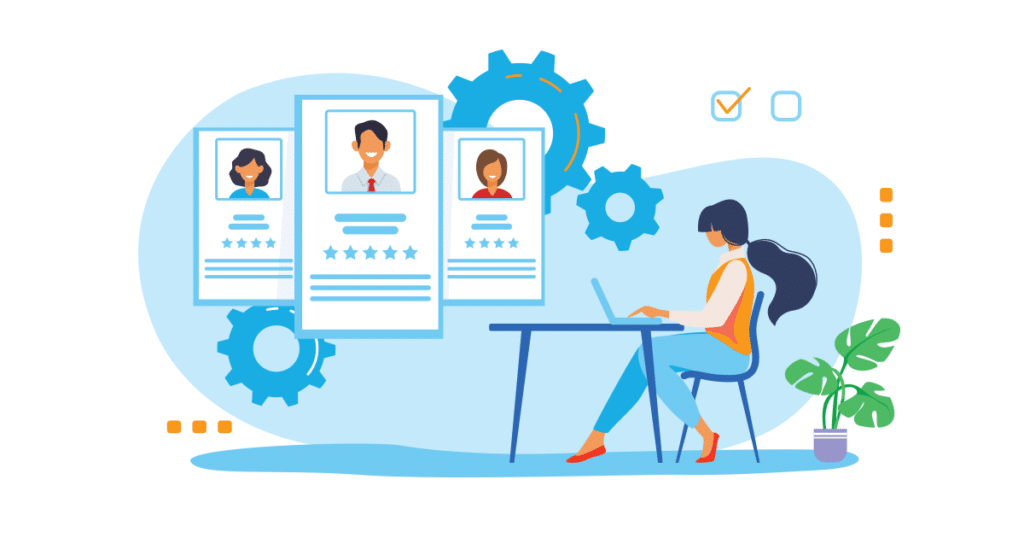 Why is customer experience survey so important?
Businesses and organizations must conduct a customer experience survey to learn what customers think about their brands. You can measure your current CX standard overall with the help of a customer experience survey. In addition, you have a deeper understanding of the complete experience journey as well as customer support.
A customer experience survey is important for the following reasons as well:
1. Helps customer retention
A satisfied customer is a repeat customer. The statistics show that 96% of customers believe that customer experience is an important aspect of brand loyalty. You can detect whether any product or service is not moving in the proper direction by tracking the complete customer journey. However, companies are more likely to retain customers when they use survey data to address customer pain points and improve the overall experience. You can also predict future sales based on customer loyalty. To keep customers, efficient changes can be implemented right away.
2. Feedback for Improvement
Customer experience surveys give companies insightful information that enables them to identify areas for growth and success. They give businesses a methodical technique to learn directly from customers and identify their pain spots, areas of dissatisfaction, and possibilities for improvement.
Furthermore, after analysis, satisfaction surveys offer useful data that may inspire the development of new products. As long as they continue to do business with you, the customer will be satisfied and their experience will be improved if you listen to them.
3. Customer feedback helps inform decisions
You obtain quantifiable information to help you make important decisions thanks to customer feedback. You can obtain information on the feelings of your customers, so these decisions do not rely just on your intuition. Businesses may operate efficiently and comprehend the preferences of their customers by gathering data. Additionally, to determine the future of your product, you should consider your customers' feedback.
Customer feedback offers measurable data on customer satisfaction, preferences, and expectations. Utilizing this information enables one to prioritize objectives, manage resources efficiently, and make informed strategic decisions.
---
Top 8 tips for designing customer experience CX survey questions
A carefully planned customer experience CX survey can offer priceless information on customer satisfaction, problems, and development possibilities. However, developing a successful survey takes thorough planning, considerate design, and a clear understanding of your objectives. Here will show you how to create a customer experience survey that produces useful data.
1. Set your goals
You must have a clear understanding of the data you hope to gather before you start a customer experience survey in order to do it successfully. What do you want the inquiry to accomplish? It is the first question you need to answer before you start developing your survey. Does the customer rate each touchpoint individually or the full experience? However, your objectives should be clearly stated, since they will direct the entire survey creation process.
2. Determine your target audience
It's important to know who your target market is. Adapt your survey to the demographic and psychological characteristics of your target audience. Take into account elements like age, gender, geography, shopping preferences, and purchase habits.
3. Choosing the right platform
By selecting the best customer experience survey platform, you may position yourself for a more successful, educational, and trustworthy survey. Choose a platform first that has a solid track record of dependability and precision.
Second, confirm that open-ended questions are supported by your software. Many survey technologies can only analyze multiple-choice questions, which may influence respondents' answers or force them to select from options that don't accurately represent their opinions. Instead, employ a survey solution that enables open-ended questions so that customers can provide original, unfiltered responses. Live platform offers to run fully automatized scripts, which will help you get customer feedback from any channel you prefer. No matter if you use telephone or web surveys, you could set up them either anonymously or personalized depending on your needs.
4. Use open-ended questions
Instead of structured or multiple-choice questions, open-ended inquiries frequently yield better results. When you present a structure that is accessible to feedback, customers frequently reveal more details about their opinions. To help you comprehend your customers more fully, open-ended questions are crucial. Include open-ended questions in your customer satisfaction survey to encourage respondents to share more details about their experiences.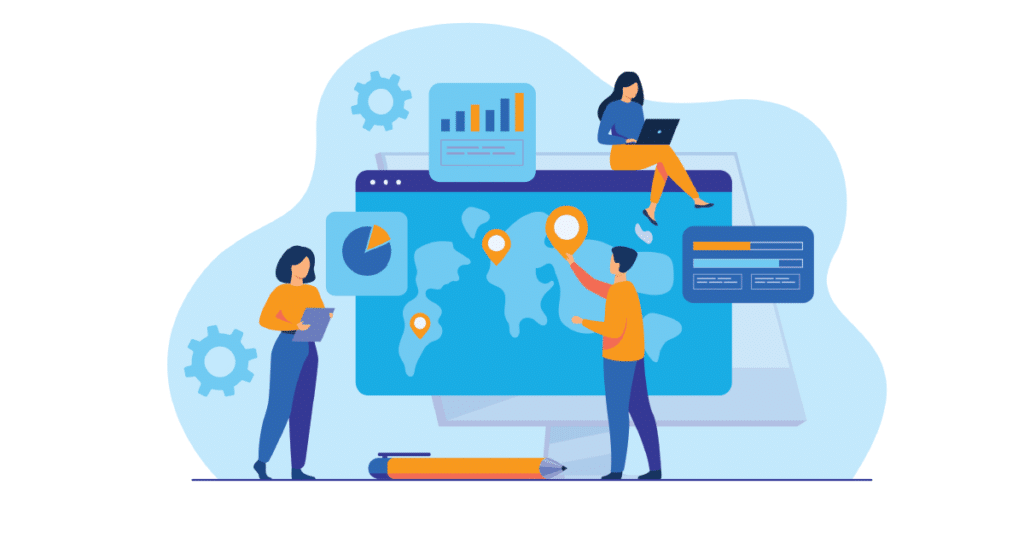 5. Keep it short and simple
Long surveys may cause survey fatigue and unreliable results. Respondents dislike spending their free time filling out pages and questionnaires. Find out what matters most when it comes to gathering data. The best surveys feature between five and 10 relevant questions. Also, write your survey in simple, understandable language.
6. Contact different customers each time
Timing is crucial in surveys. You won't get good results if your survey is deployed at the wrong time. Regular surveys can be done, even once a week, but it's crucial to avoid polling one customer more than once or twice a year. Otherwise, they become tired and perhaps annoyed.
7. Test thoroughly before sending it out
You should test your survey with the target audience before launching it. Send it to a select few customers instead of all of them at once, and see what happens. Additionally, follow up with these customers and request their opinions on how to make the survey experience better. Send the survey to the remainder of your customer base as soon as you are confident that it is an effective one.
8. Follow up with respondents
It's important to finish the loop and engage customers in meaningful follow-up now that you have insights into your customer satisfaction levels. Following up with survey respondents is essential. The most crucial and frequently ignored stage in a successful customer satisfaction measurement campaign is closing the feedback loop with valuable customers who complete your satisfaction survey.
Customers will continue to provide you with feedback if your team makes sure to thank and acknowledge everyone who filled out the survey since it's about earning their trust and demonstrating your appreciation.
Get the most out of customer feedback with Live
Customers today are extremely tech-savvy, so providing a positive customer experience is crucial. They are ready to look for a different brand if they are dissatisfied with one. However, customer experience surveys are a type of market research that focuses especially on your current audience. Strategic preparation, smart question design, and a commitment to acting on the results are necessary for producing an effective customer experience survey.
In addition, customer experience surveys are essential tools for companies looking to succeed in today's customer-focused marketplace. They offer useful information that can be used to improve services, goods, and customer loyalty, all of which contribute to long-term success and growth. By following these steps, you can create a survey that not only provides valuable insights but also demonstrates your dedication to delivering an exceptional customer experience. Don't hesitate to get in touch with us today if you want to learn more about how the Live product family can help you boost your global customer experience strategy.
Learn more about how the Live product family can help you support and improve your customer experience strategy.