Halkbank AD Skopje is one of the biggest and strongest brands in the North Macedonian financial market. With more than 700 employees is the fastest-growing bank on the market. Its primary activity is providing banking services and superior customer care while serving thousands of citizens, small, medium, and corporate enterprises and public institutions.
The bank offers a wide range of financial services, including personal banking, credit cards, housing loans, consumer loans, savings and business loans, and payment transactions in the country and abroad.
They pride themselves in being the leader in offering personalized banking services, as well as in introducing new technologies and providing fast service through a highly developed, modern alternative channel platform.
Client communication challenges
The Halkbank found themselves needing to implement software for their contact center that would cover all the communication channels with clients and ticketing for the workflows defined by everyday work.
They wanted to improve customer care management, voice contact center, e-mail communications, and marketing campaigns over the used communications channels, as well as to set up ticketing workflows for customer care, collection, different requests, complaints etc.
They also wanted more accurate analysis, reporting, live call monitoring, and campaign tracking through all channels.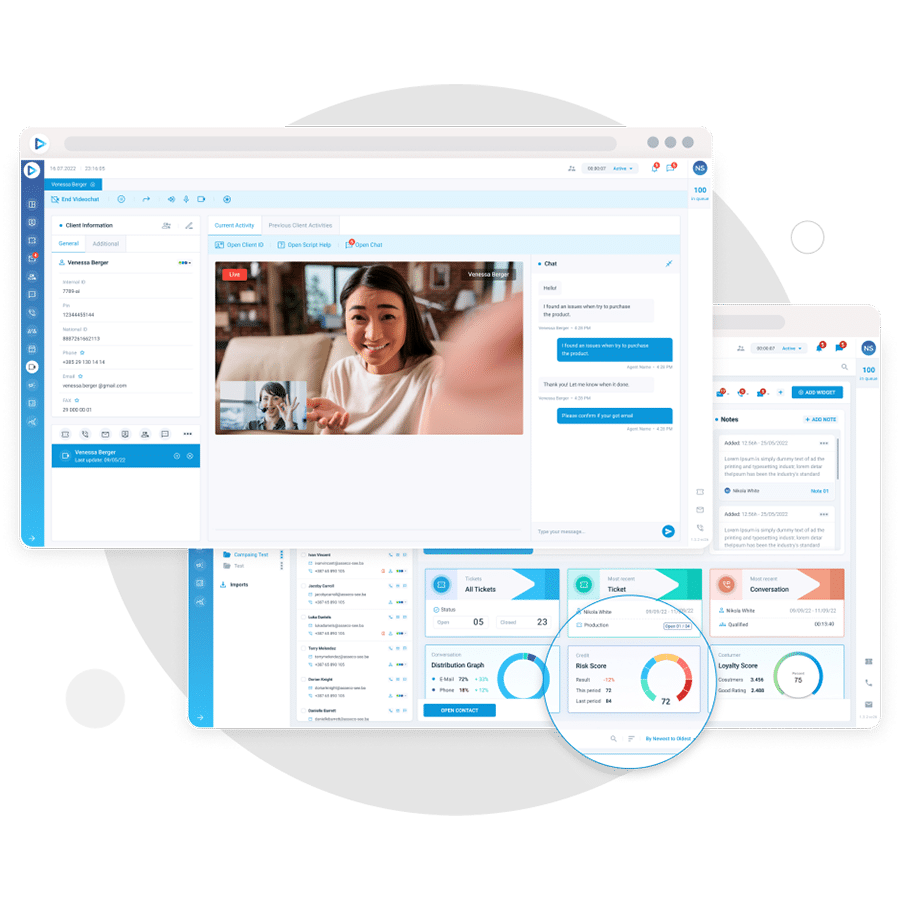 How Live rose to the challenge
In collaboration with ASEE, Halkbank implemented Live with Active Directory – with features such as voice communication channels, CPM, e-mail, campaign, SMS, collection, webform module, dashboard, reporting, FAQ, and scripter.
A team of 20 Halkbank experts from different departments joined forces with ASEE to ensure almost 70 system users will be introduced to Live as effortlessly as possible and finally get 360 degrees view of a client's journey in one place.
The success
In just a few months of implementing Live solution, Halkbank registered a significant increase in agent efficiency with automatic email distribution, ensuring better customer care service for end clients and a faster and smoother transfer of tickets.
"Halkbank is a socially responsible company committed to increasing the common good for people, nature, the environment, culture, and sports. And with this being said, we start with our clients providing them with top-notch customer care. That's why we chose Live, who answered all of our company's needs and had a track record of working with big clients. Knowing we can count on the support of the ASEE team, we can truly deliver what we promise." - said Jani Nikolov, Halkbank's Head of Department Alternative distribution channels and payment card systems - Operations.
---
Learn more about how the Live product family can help you support and improve your customer experience strategy.