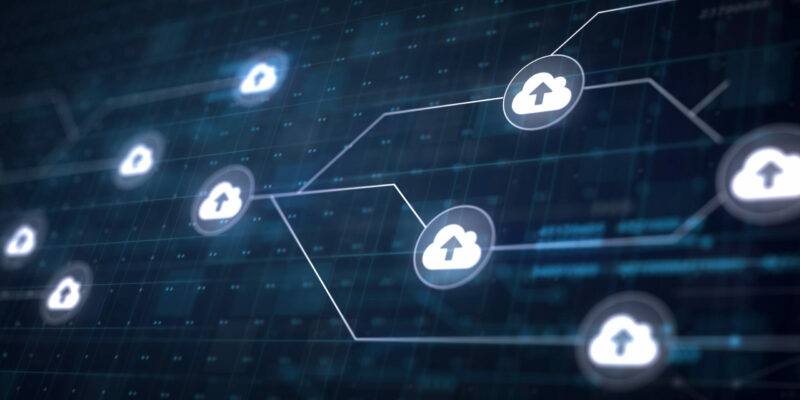 Journey to Cloud – How to Kick start Cloud-Enabled Digital Transformation
Digital transformation has been around for a while now. Even before the COVID-19 pandemic, leaders of organizations in most industries shared the mutual understanding they had already been doing business in the digital age, or at least it was to be faced in the near future.
According to the study for 2019. prepared by The Global Center for Digital Business Transformation (an IMD and Cisco initiative)1, based on a comprehensive 4-dimension measure, over 88% of respondents reported that digital disruption would have a major or transformative impact on their industries. But some negative trends and aspects were obvious from that research. First, despite such a high awareness of the digital impact, only 22% of the organization had established a professional and coordinated approach to the execution of the digital transformation. Second, there was a huge perception gap between senior leadership and their subordinated managers regarding the success of digital transformation efforts. CxOs have been much more positive and optimistic about the execution of digital strategy, and that gap is, unfortunately, continuously growing. Third, in some industries (financials, hospitality, media/entertainment), the digital revolution was more perceived as a threat than an opportunity for business development. Recently in April 2021. a new study release was published2 and showed a tiny growth (2%) of those who perceived transformative or at least major impact of the digital revolution on their business but very significant growth of those who consider digital transformation as a top organization's priority (68% vs. 90%). It seems that the digital vortex is everywhere around us and that leaders run their business in a post-digital-revolution world where a coordinated digital transformation and new business models are inevitable for successful, profitable growth. Therefore, it is surprising that almost two-thirds of the organizations globally still have an only fragmented digital strategy and still use some short-term survival activities to avoid being swept by the digital vortex.
Besides a coordinated digital strategy and portfolio-based implementation approach, one of the mandatory prerequisites for successful digital transformation is a clearly articulated cloud strategy. Relying fully on own on-prem IT infrastructure and resources may compromise the results of all other efforts to achieve cost-effectiveness and agility. Flexibility, cost-efficiency, and implementation speed delivered by the cloud provide many opportunities for rapid development and testing of innovative business models and personalized customer experience and open many compliance and risk issues. Therefore, Boards must play a leading role in including cloud strategy into overall strategic planning, ensuring that organizations fully benefit from the power of cloud3. Migrating critical application and business processes to the cloud requires careful planning that must be incorporated in the overarching strategic management process. Many cases prove that migrating to the cloud can cut costs through streamlined processes, increased productivity, and reduced administrative costs. Many cases show that moving to the cloud can be a costly endeavor. To avoid budget surprises, each organization must conduct comprehensive analyses of the potential financial impact during the cloud-migration planning phase.
Despite all of these concerns and risks related to cloud migration initiatives, research prepared by Flexera shows that cloud has already become a mainstream digital technology since 99% of the respondents are at least beginners regarding cloud usage4. The others have either intermediate (21%) or advanced (59%) cloud maturity. The trend of cooperating with more cloud providers to avoid vendor locking is clear: 92% of the respondents implemented a hybrid cloud strategy, while most (76%) use multiple public cloud platforms.

The growing demand of SMBs for cloud solutions is driving many changes in the IT industry. For example, regarding CRM solutions by 2027, accumulated spending of SMBs for CRM solutions will exceed one of the large enterprises due to the high growth rates of cloud CRM demand in the SMB segment.
Implement your hybrid cloud strategy with Asseco Live3.0 CRM solution
Whatever your cloud strategy is, you can rely on Asseco experts and Live3.0 solutions during its preparation and execution phase. With our omnichannel CRM solution, you can choose any deployment models (on-prem, cloud, hybrid) that fit your specific needs. We will provide you an opportunity to harvest all of the traditional benefits of the cloud, like cost-efficiency and flexibility, but also protect your business from security and compliance risks.
---
For more information on how can Asseco and LIVE product family support your implementation of cloud digital strategy, please contact us at [email protected].